Get Your Home List-Ready More Quickly than Ever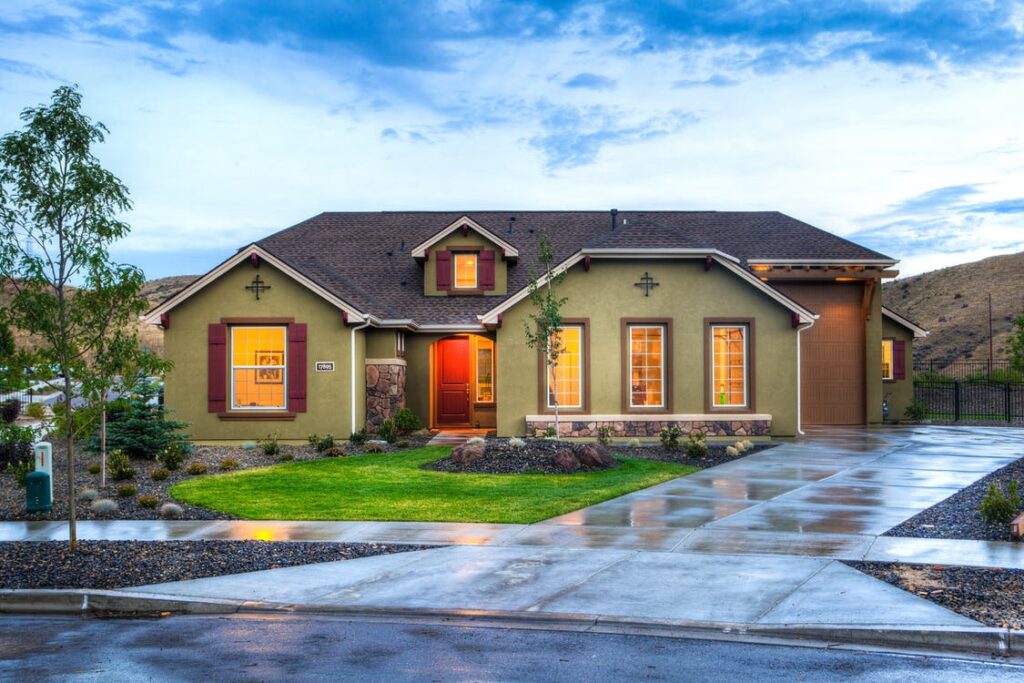 When you're thinking about selling your home, it can be hard to imagine what it might look like after some time and effort have been put into preparing it for the market. You may even think that your house is not ready for sale yet.  If this is the case for you, you should be aware that in today's property market, your home may be closer to being ready for sale than you believe. According to a realtor.com study of recent sellers, many were able to get their property ready in less than a month. It says:
Sellers who anticipate to sell quickly are following current buyer trends. Buyers in today's market are serious about finding a house soon, as mortgage rates and housing prices rise. However, due to the restricted quantity of available properties for sale, those buyers have few choices. As a result, many people may be prepared to take on renovations once they buy.
As a result, you may be able to focus on less time-consuming preparations before listing your home for sale. According to the poll, some of the top items previous sellers did before selling in the last year were landscaping, small cosmetic improvements, and paint touch-ups (see image below):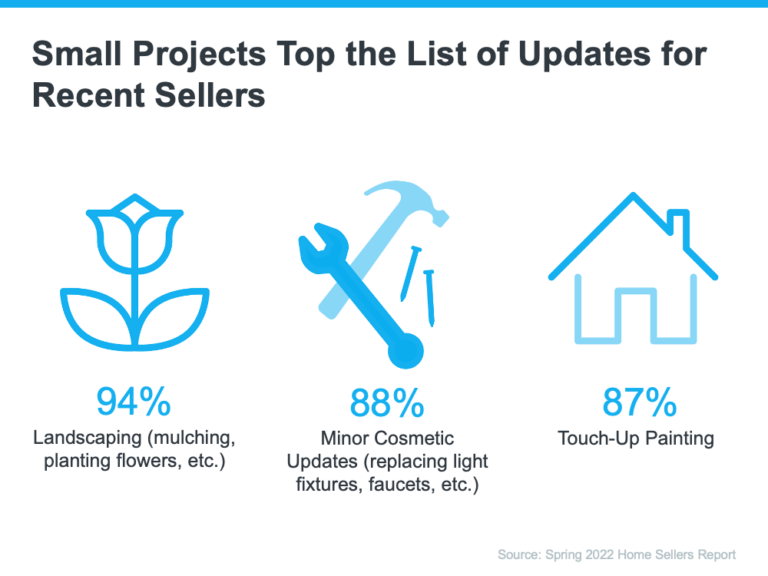 A Real Estate Advisor Will Help Streamline the Process and Keep You Focused
Of course, every situation is different, and knowing what repairs or changes your home requires to stand out in your neighborhood is crucial. That's where a reputable real estate agent comes in. NextAdvisor discusses in a recent article:
Your trusted real estate expert is well-versed in the ins and outs of the market in your neighborhood. They will assist you in determining where you should and should not spend your time and money – and this will allow you to list rapidly.
End Notes
You can benefit from the same real estate market conditions as experienced sellers, but partnering with a local real estate advisor will help you get your home ready to go on the market as soon as possible. This way, you'll have more options—you can preview homes that are now on the market or decide to list your house sooner than later. That's why I offer an array of services designed to provide you with streamlined service and seamless communication throughout the listing and sale process—allowing you to get one step closer to your real estate goals. Now's the time to get started selling your house in today's market, so don't wait. And before you know it, another chapter of your life will have closed and a new one will be waiting to begin.
Keeping Current Matters. "Your House Could Be Closer to List-Ready Than You Think."May 04, 2022. Accessed May 23, 2022. https://www.keepingcurrentmatters.com/2022/05/04/your-house-could-be-closer-to-list-ready-than-you-think/